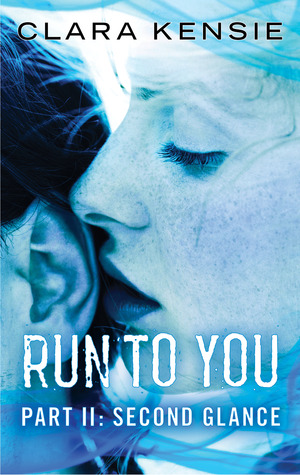 Title: Run to You Part Two: Second Glance
Author: Clara Kensie
Length: 304 pages
Genre: YA
Format: ePUB
Rating: 2/5
Why I read it: Sequel
What it's About: This is the continuing story of Tessa and Tristan Walker. Tessa has told Tristan her family's secrets, and he's told her his, but not all of them. Tessa soon finds herself questioning if she can trust Tristan or if his love was all an act.
The Good: This installment of the book was action packed. There were quiet moments too, but it was never boring. Every turn of the page, I couldn't help but wonder what was going to happen. It was a puzzle and I couldn't wait to learn all of the secrets.
The Bad: Tessa. She was stupid. This book would have gotten a higher rating if it wasn't for Tessa. I know she's 16 and Tristan was her first love, and she didn't want to have secrets from him, but she'd been told since she was eight years old that she had to lie to stay safe. I get why she did it, but she I feel that she was incredibly selfish to tell Tristan everything and put her whole family in danger.
Final Thoughts: While I did like this book, Tessa was a let down in terms of a main character.